This picture isn't recent. And the story isn't about this shot specifically. But every time I look at this picture of the top of Bug's head, I laugh and smile.
The fact that my boys are 5 years apart, with one in high school where Every. Single. Moment is driven by a hormone tsunami more powerful than anything he can possibly ever control, makes it hard sometimes for me to feel like I'm giving them equal time. Lately, the high school heartbreaks and homework have demanded more of my attention than is really fair to Bug. And maybe its because of the hero worship he has for his big brother, or maybe I blinked and he grew up enough to need me less, but I'm just not seeing the amount of bitterness and irritation over this lack of attention that one would expect. On the contrary, actually.
In a move that makes it look like he's lying in wait for me to walk into his line of sight, as soon as he sees me lately he asks how his brother's doing. He pounces on Jock the minute he peeks out of his teen-cave, asking how the homework's coming, and what's it about? And at bedtime, when he finally has me to himself for a few minutes, he starts making plans for when HE gets to spend time with me. And he always...ALWAYS...makes me laugh and smile in those few minutes we spend together getting him all tucked in.
This weekend? He's planning to teach me how to play poker and build a proper Lego tower.
And even if I already know any of those things, why would I spoil it for him? It occurs to me that just as I need to feel needed as their mother, maybe they need to show me that they still do need me. Even if it's only to see hard he can make me laugh before I snort or cry!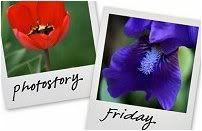 Hosted by Cecily and

Sue