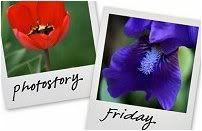 Hosted by Cecily and

MamaGeek

Most of you have been with me here for a little while now. A few of you are somewhat new. And if you don't fall into one of those categories, you probably haven't introduced yourself yet. (And on a side note... why the heck not? C'mon.... leave me a comment. Say hi. Tell me how cute my kids are. You know you want to!) So, knowing that you are at least passingly familiar with me, it should come as no surprise to learn of my mixed emotions over what will undoubtedly turn into one of the longest years of Jock's life and one of the shortest in mine.
You all remember that my handsome young man
recently turned 15
, don't you? That means that in less than one year, barring some major new Congressional policy,
he will be driving
.
Jock, as you can imagine, is thrilled with this. Every time a vehicle needs to be moved, no matter where he is located in the house at the time the request is made, we hear
I'll do it.
Anytime someone suggests taking a quick trip to the grocery store, we hear
I'll drive.
Now, I hate bursting his big ole teenage bubble, but um.... NO. No he can't. He can't drive yet. What he CAN do is move the car from the driveway to the street in front of the house. And, as we tell him frequently, he does it quite well. He always ends up parked straight and flush with the curb, just the perfect distance away.
I've never seen someone more proud of the ability to park the car. Unless you were to ask that someone's younger brother. The same younger brother who thinks that someone could walk on water if he wanted to. Well, that .... or drive.