I've talked to you before about what I think
football does for my boys
. No matter how their seasons turn out, my stance on that doesn't change. I still believe in the goodness of the sport.
Jock has been playing now for several years. When we got to the high school level, it became
something more than just a game
. It had morphed into a way to define himself. The sense of pride that came with being able to say that he played on the high school team was indescribable.
We
(notice the use of "we" here, like I was on the team with him or something)
went undefeated our freshman year last year. That was amazing, as it was the first time the freshman team had done that in more years than anyone could remember. The freshmen were also the only team at the school to do that last year. JV couldn't do it. Varsity didn't achieve that goal, either. It was amazing to see how that one fact, the fact of being the only team to go undefeated, built these boys up to a level of self-confidence not often seen in 14 year old boys.
This season was their second year together. You could see that they had gotten accustomed to playing with each other; they were able to work together seamlessly. Each game showcased just a little more talent, and a lot more heart from a group of boys who didn't seem to know how to NOT give everything they had to that field. Week after week, game after game. And you know what?
This is what we ended up with:
And this is what
UNDEFEATED
looks like in a group:
And this? This is how
UNDEFEATED FOR TWO STRAIGHT SEASONS
looks on a 15 year old:
I think
UNDEFEATED
looks pretty darn good. I think
UNDEFEATED FOR TWO STRAIGHT SEASONS
looks even better. Tired, yes. Sweaty, certainly.
(And believe me when I tell you that nothing, NOTHING, smells quite like Just-Stepped-Out-Of-The-Locker-Room boy. I alternately loathe that smell, and love it. It is beyond a doubt a smell I will mourn when both of them have left my little nest.)
But it is unarguably one of my favorite looks on these boys.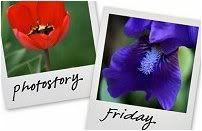 Hosted by Cecily and

MamaGeek