Football has taught my boys so many life lessons. It has taught them how to be a part of team. A part of something bigger than just themselves.
Football has given them common ground with their peers, so they can make friends that will hopefully last a lifetime.
(Or at least all through school!)
Football has taught them how to assess a situation, and make a decision using their best judgement.
Football has taught them the benefits of good hydration.
Football has taught them sportsmanship, and how to be both humble after a win and gracious after a loss.
(BTW...we won tonight. 40-12)
Football has helped to teach them to believe and have faith in a higher power, to look to Him for protection and guidance; and to not be ashamed to show that belief in front of others.
Football has also given them the ability to detect their mom with her camera anywhere on the field. And react accordingly.
**I really wasn't standing that close to him in any of these shots. I just discovered my camera has an awesome zoom lens!**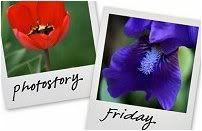 Hosted by Cecily and MamaGeek