Have you ever really, I mean REALLY thought about some of the movies and TV shows that you've always found the funniest? Not the ones that were necessarily approved by your parents when you were younger (although I could just about guarantee that when you weren't around they were laughing at least as hard as you were at them); but the ones that made you laugh the most. There was always an element in them that you somehow recognized and identified with, right? Something that made you think Yeah! My life is JUST like that!

Movies like the American Pie series or Fast Times at Ridgemont High. Maybe you still sneak in a viewing of Risky Business or Ferris Bueller's Day Off from time to time? Or just about any John Hughes movie from the 80's. Or maybe you find yourself laughing at each rerun you catch of That 70's Show when it's on five times a night on various cable channels. Perhaps part of the appeal to these shows and movies is that, for a time, you can remember what it was like to be a teenager. You can remember thinking about nothing but should I or shouldn't I? when it came to sex or certain drugs. You can think back and laugh at how easy it seemed to hide the fact that you were growing up and were no longer a little baby from your parents.

And you continued laughing. Right up until the day it dawned on you that YOU were now a parent of a teenager. A teenager who, along with his friends, stangely and very closely resembles the teenage characters on these shows and in these movies. A teenager who (cue the horror film music here) most likely is thinking near constantly about sex, certain drugs, and how easy it is to hide the fact that he's no longer a baby.

I am beyond thankful that when I ask him, he answers honestly. Do I sometimes get answers that, as his mother, I might rather not actually know? Sure. But I still ask. Does he look at me and tell me it's really kinda awkward to be telling his mother these things? Yeah. But he still tells me. So I tell him how glad I am that he trusts me enough to be honest with me, and he tells me how glad he is that I care enough to be nosy.
Even if I can't laugh at a scene in
That 70's Show
without a certain amount of queasiness these days.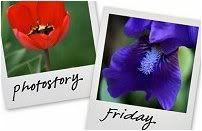 Hosted by Cecily and

Emily