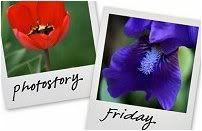 Hosted by Cecily and MamaGeek
Sports are the story of my life. More specifically, my boys and their particular sports are the story of my life. All three of my boys.
Bug
..... my little Bug. I've shared with you
highlight stories
and
lowlight stories
from his budding football career. Football season has just started again for him, and this year is shaping up to be more of the same. His head coach wants to make him the backbone of the team. That's a lot of responsibility for a ten year old. That's a lot of responsibility for that ten year old's mom as well. He has to be prepared to do well on the field. I've got to be prepared to keep his self esteem at its highest. With this kid, and all his many quirks.... I think he's got the easier job.
Jock
..... my oh-so-tough teenager. You've commiserated with me after some
major disappointments
, and you've celebrated with me some
fantastic successes
. He's been in training for football season since before school even got out last year. Practices officially started this week. Hell Week, as he pointed out to me tonight.
Geez, Mom... why do you ask how practice went? Its Hell Week... its not supposed to be good.
Coach
....my most-of-the-time willing partner in this whole parenting gig we got roped into 15 years ago. This man lives and breathes for sports, and he found his life's calling in coaching. The joy that fills this man when he's able to teach a young athlete something new about a sport he's passionate about is amazing to see. I honestly believe he grows at least another foot taller every time he steps into the middle of that huddle. It always humbles me to see the effect on him when these kids believe in him and what he's teaching.
Yes, my life revolves around their athletic schedules. We've either got practice or a game every day of the week. On the rare occasions we don't have one of those, we're usually parked at home, because there are game plans to create or play books to study. And at the end of it all, these three guys get all the glory. What do I get out of this life?
I get the privilege of watching my boys mature into self-assured young men, and the honor of sharing with my husband as he rediscovers within himself what everyone else finds so awe-inspiring and amazing.
Me? I get to enjoy to the fullest possible extent the story of my life.